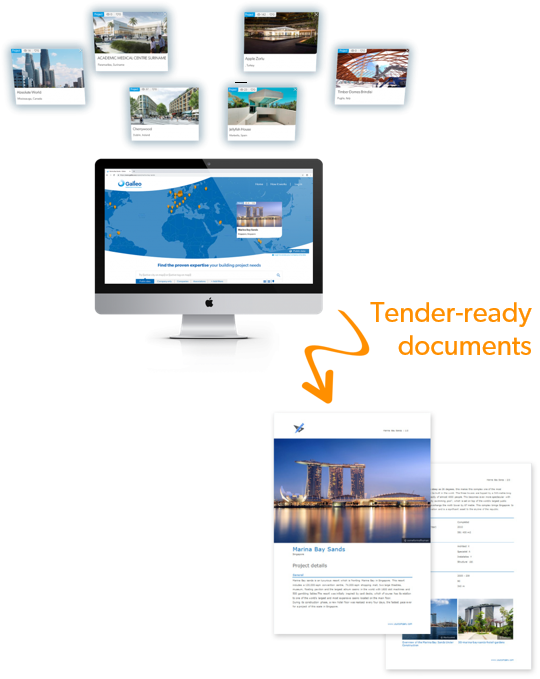 Find expertise. Manage project data.
Galleo is here to secure and manage project information. Architects and engineering firms find the project data, evaluations and pictures they need in their custom project database.
Work faster and deliver higher quality by sharing lessons learned with your colleagues. Generate tender-ready reference sheets and project lists with just one mouse click. Or connect external software like AFAS. Want to be found by new clients worldwide? Set your private projects to public and synchronize your website. Galleo is your single source of truth.
Sign up for free or contact us.
Join leading companies like ABT, DGMR, Movares and Witteveen+Bos.